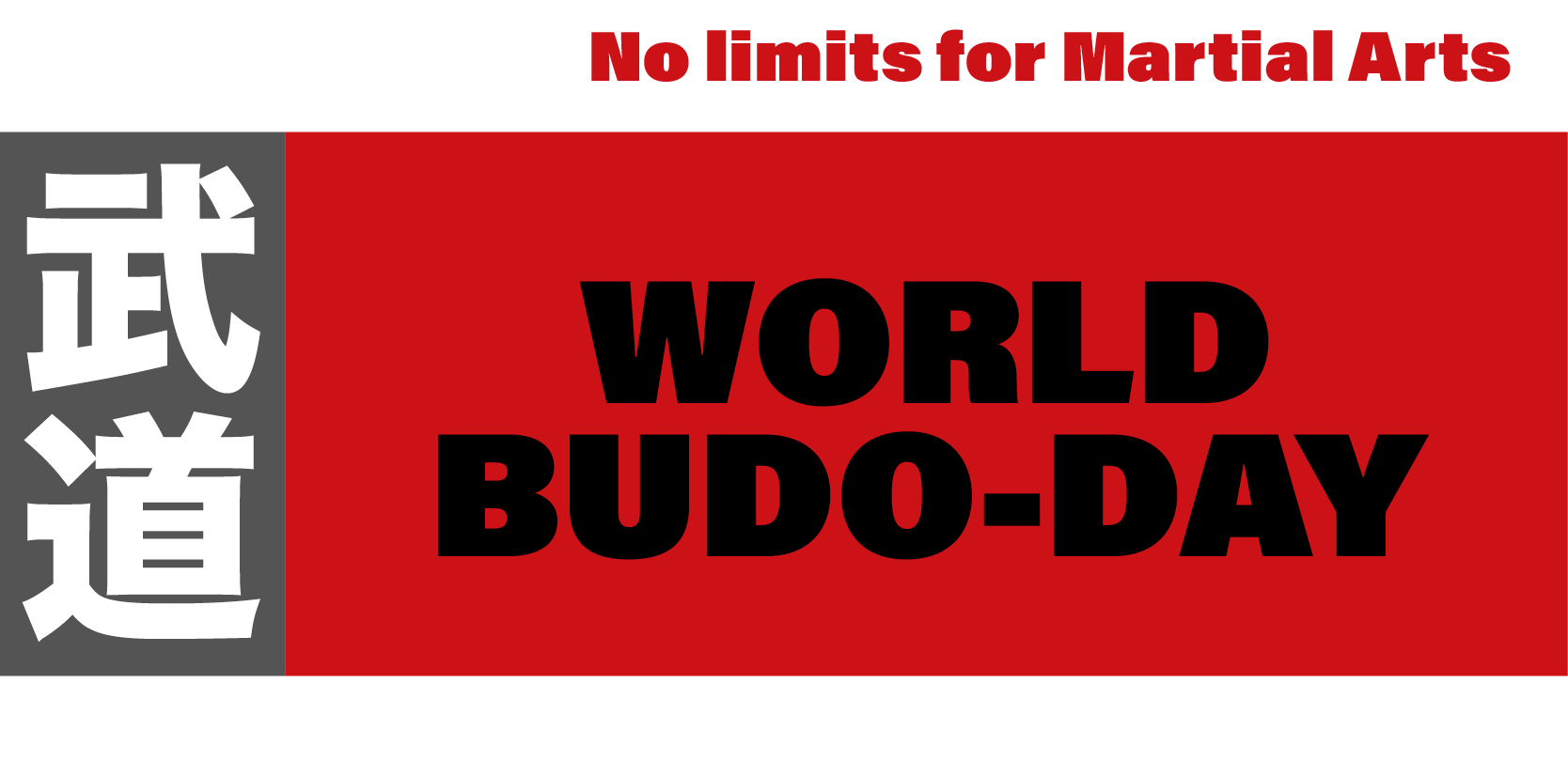 Seiji

Nishimura

 (Japan) – Kevin

Funakoshi

(USA) Silvio

Campari 

(Italien) – Antonio

Díaz 

(Venezuela) – Ofelio

Michielan

(Italien)  Toshihito

Kokobun

(Japan) – Trevor

Roberts

(Australien) – Tarek

Amin

(Deutschland) Joao

Cardiga

(Portugal) – Shane

Dorfman

(Südafrika) – Frank

Duboisse

(Belgien) Roland

Heimgater

(Schweiz) – Stefan

Mayr

(Österreich) – Mike

Sarnitz

(Österreich) Willy

Voss

(Deutschland) – Gunar

Weichert

(Deutschland) – Claudiu

Mihaila

(Spanien) Eva

Kathrein

(Österreich) – Paola

Spricoli

(Italien) – Lothar

Kniebel

(Deutschland) Wayne

Otto

(England) – Uwe

Schwehm

(Deutschland) – Claus

Fröhlich

(Deutschland) – Yuri

Shirai

(Italien) – LuisMaria

Sanz

(Spanien) …
WORLD

BUDO

DAY
May 1, 2021, Start: 9:00 a.m. (CEST)




live & online
For all martial artists with and without special needs
Train live at home with martial arts experts from around the world
After the great success of 2020, we are sending a message to the world again this year: The spirit of our martial arts knows no boundaries! Our event is independent of martial arts and associations. Anyone interested can participate. Free!

Date: 

Saturday

, 

May 1st

Masters: Martial arts masters from all over the world

Start: 09:00 a.m. CEST

End: approx. 11:00 p.m. CEST

Duration: per unit / teacher: 30 min

Limited number of participants: 300 per unit

Costs for participants: none!

Voluntary donation: 100% of a voluntary donation goes to karate athletes with

Down syndrome
Register now!

Free!


More information will follow
Register now World

Budo

Day!
You will receive the access link a few days before World Budo Day.